TPC MEN'S CONFERENCE
May 14, 2022 | 8AM - 5 PM
Featured Speakers
Pastor Jeff Wickwire
Jeff Wickwire is an author, radio teacher, and has served in ministry for over 40 years. Jeff was saved as a teenager while in a juvenile detention center and has been following God ever since. Jeff earned his bachelor's degree and went on to finish both his masters and doctoral degrees in biblical studies.
After losing his beloved wife, Cathy, to cancer after 39 years of marriage, God brought Cynthia into his life to whom he is now happily married. Jeff is also the proud father of two wonderful children, Julia and Jeremy. He founded TPC in 2004, and has been the Senior Pastor ever since. He also founded "Hardwired with Jeff Wickwire", which can be heard all over the United States and in over 120 countries worldwide.
Pastor Jonathan Smith
Jonathan Smith has been married to Kristi Smith for 15 years. They have been blessed with three children; Joshua, Kyla, and Joi who are daily reminders of God's love and faithfulness.
Jonathan answered the call to salvation at the age 21, being rescued by the Lord out of an unchurched lifestyle in which he was constantly in and out of trouble. He accepted the call to ministry shortly thereafter and was ordained as a minister in 2003. He served in various ministries over ten years including youth, singles, prison, and the food bank.
The Smith's have been members of Turning Point Church for 13 and half years now, serving primarily as Life Group Leaders and in the youth ministry. Jonathan and his wife both were commissioned through the Kingdom Men/ Women studies in 2018. Jonathan is the Youth and Young Adults Pastor and they are committed to seeing young people transformed by the power of the Gospel and living unashamedly for Jesus in their homes, schools, jobs, communities, and wherever the Lord may lead them.
Johnny Kovar
Pastor Johnny Kovar has served as the leader of TPC Men's Ministry at Turning Point Church in Fort Worth, Texas since December of 2017.  In addition to his role as a Pastor, Johnny is currently active as a Sergeant with the Fort Worth Police Department.  Johnny's career in law enforcement has spanned over 21 years, and has contributed to his ability to bring a practical, real-world perspective to the issues facing today's men.
Johnny accepted Christ at the age of 12, at Reunion Arena in Dallas, Texas at a youth event.  Following his graduation from Kemp High School, Johnny attended Trinity Valley Community College.  He continued his education, pursuing a degree in Biblical Studies at Criswell College in Dallas, TX.
Although he was active in his local church, and a leader in the Awana discipleship program, Johnny encountered a time in his life where he fell away from his relationship with God.  His story is that of the redemption, forgiveness, and the true love of Christ.  It was the Biblical teachings of Pastor Jeff Wickwire of Turning Point church, and fervent prayers of his loving and faithful parents, that eventually led Johnny back to the Lord.
Following his prodigal return, he has been a faithful member of Turning Point Church in Fort Worth, Texas for 8years, serving in various capacities, including as a Deacon, Life Group leader, founding member of the Awakening Young Adults Ministry, leader of Majoring in Men, and leader of Grief Share.
Johnny Kovar believes the Great Commission of the Church is to go and make disciples of every man.  He is active in discipleship and mission outreach with Turning Point Church, Light of Life International, and Taking Jesus to the Streets.  Johnny's unique and innovative approach to men's ministry equips men to be able to boldly share the Gospel of Christ, while they experience true, Godly fellowship with other men.
Johnny has been married to his wife, Dr. Jaime Kovar, for 7 years.  They walked the stage together, hand-in-hand, as Turning Point Church's first commissioned couple after completing the Majoring in Men program in 2017.
Breakout Session Teachers
Tom Osbakken
A Biblical Solution to 3 Common Problems Between Men & Women
50 percent of all marriages that end in divorce, Christian or secular, stem from the same few problems. The solution? Look no further than what Jesus did on the cross. Through the power of prayer and God's Word, we can change our lives and revolutionize our relationships.
Stephen Adams
Keys to Spiritual Growth
Understanding the key fundamentals of Christian life is crucial to spiritual growth. This class will lay out the roadmap for maturity in Christ and equip believers to take ownership of their Christian walk.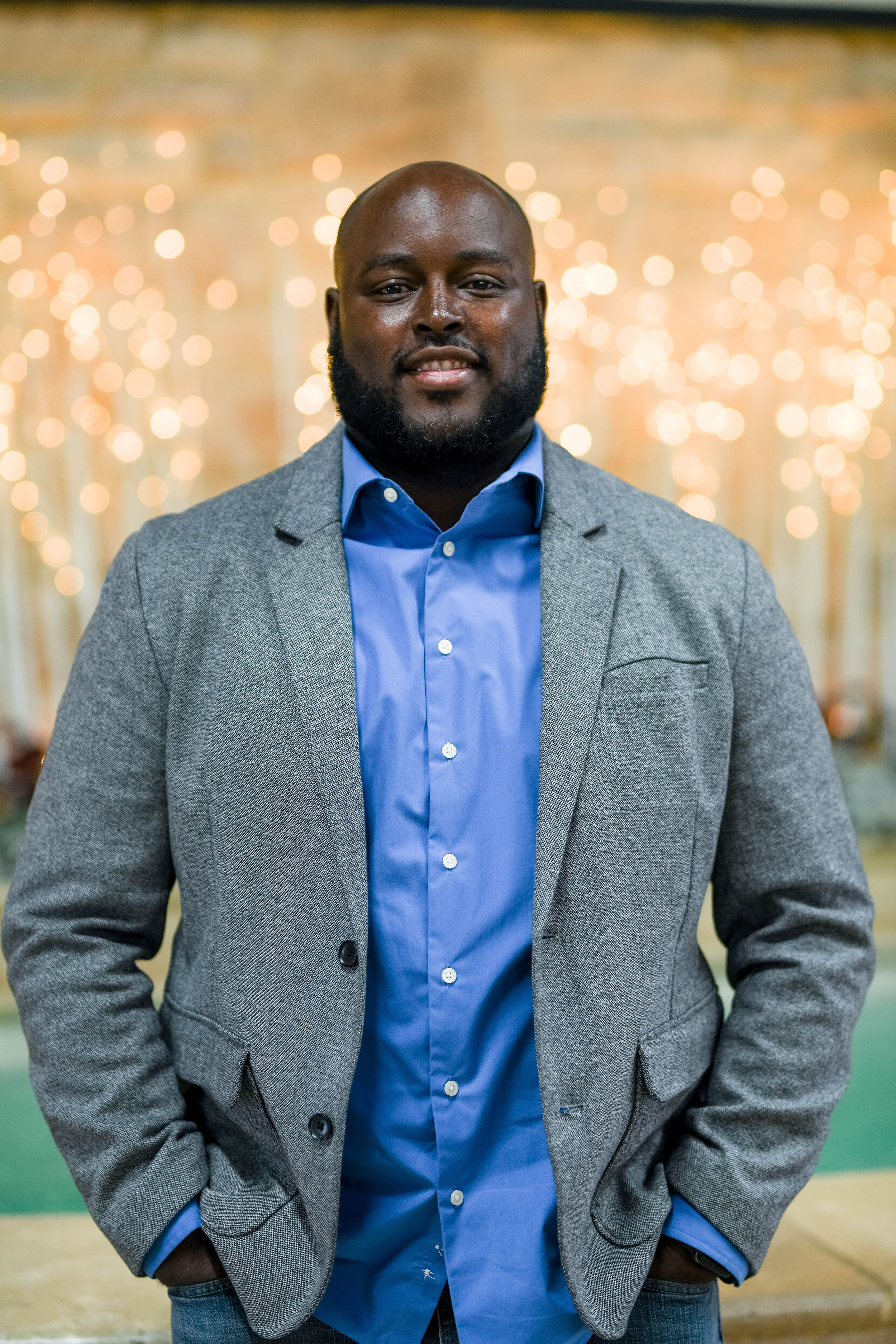 Ruben Jackson
Building the Structure of a Kingdom Man
Have you ever wondered what the difference is between pseudo manhood and biblical manhood? The answer is found in structure. Manhood and Christlikeness are synonymous, and it is only when we realize that that we can build the structure of a Kingdom man.
Ron Goodwin
The Crisis of Change
Change is inevitable. And with that inevitably comes crisis. Crises are normal to life, and as believers, we must know how to navigate it. In this class, we will learn from the truths of Scripture to master both change and crisis.
Mike Whitley
A Man's Heart is a Battlefield
Many of us have chosen to follow Jesus, but we remain enslaved to the things of this world. Come let us break free from what which ensnares us and discover what it looks like to truly live as men of God.
Dewayne Furr
Kingdom Principles
All testing is based on resistance. It's a Kingdom principle. James 4:7 states, "Therefore submit to God. Resist the devil and he will flee from you." This is just one of many Kingdom principles. Join me as we learn more of God's Kingdom principles for life.
Andre Majors
Stepping into a New Season
Every time we step into a new season of life, we encounter new changes and new challenges. But God is always working in us no matter what season of life we are in. Discover how we can be champions in each season through the truths of Scripture.
Dennis Scott
A Man of God
Have you become a man or are you still a boy living in a man's body? In this class, we will be looking at God's instructions to us, to His sons. We will see if we are truly putting away childish things and humbling ourselves to God as men.
Conference Schedule
8:00 am
8:30 am
9:00 am
9:45 am
10:00 am
11:00 am
12:30 pm
1:00 pm
2:00 pm
3:00 pm
3:45 pm
Continental Breakfast
Worship
Welcome – Johnny Kovar
Altar Ministry
Break Out Sessions
Lunch
Worship
Pastor Jonathan Smith
Break Out Sessions
Pastor Jeff Wickwire
Altar Ministry